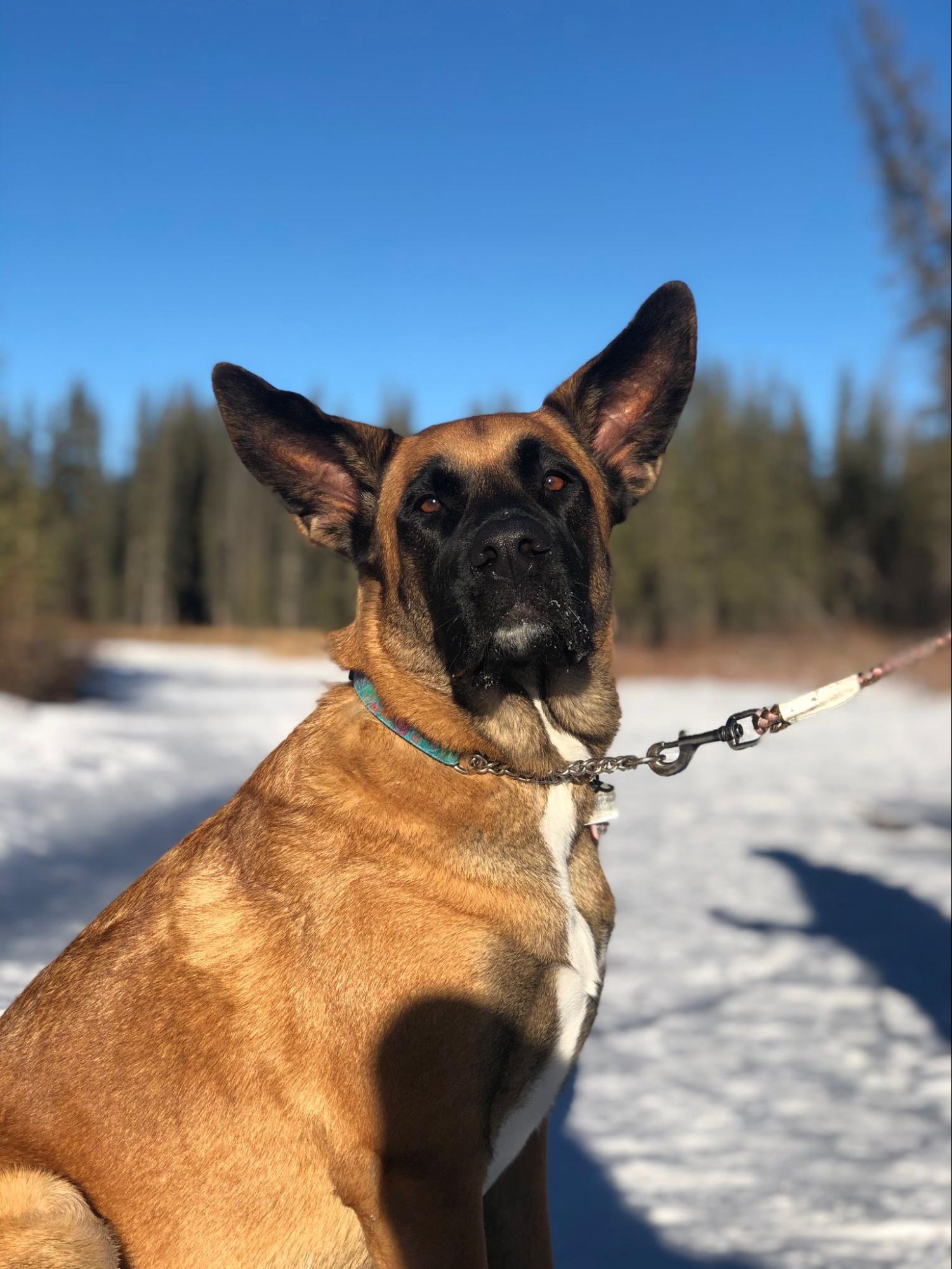 Korra is an easy-going 4-year-old German Shepherd Cross who absolutely loves food! At the end of 2021, Korra was diagnosed with idiopathic epilepsy. The term idiopathic means a disease of unknown cause. While we now better understand that idiopathic epilepsy most likely has an underlying genetic cause, we are sure this must have been very scary for Korra and her family. 
Korra was given medication to help treat her epilepsy and developed a very rare but very aggressive reaction to the new medication. The medication attacked and damaged her bone marrow. This then led to infections and Immune-Mediated Hemolytic Anemia (IMHA). Korra was hospitalized under critical care for the next two weeks. During this time, Korra received 6 transfusions before she stabilized. 
Every day, ill and injured animals rely on transfusion therapy to recover. Never heard of pet blood donation? Most people haven't. At CABB, we engage pet owners to volunteer their qualified dogs to participate in whole blood collections. The blood is collected, locally processed, and goes to help dogs and their families, just like Korra.
"The blood transfusions are one of the main reasons Korra is alive today and doing well. If not for the rapid access to the blood she desperately required, we would not have been able to save her due to how severe her condition was and how quickly her need for the blood arose each day. The blood helped us treat her and have her live on with our family." 

– Stan  
Korra's condition has stabilized and she lives a very happy life with her family. Pictured above, Korra has no shortage of heart (and ears!). Stan and Korra continue to spread awareness about the Canadian Animal Blood Bank. Stan comments that the best part of the Canadian Animal Blood Bank program is knowing that people and dogs care. They go out of their way to help a stranger. Furthermore, each pet coming in to donate is potentially saving the life of another person's family.